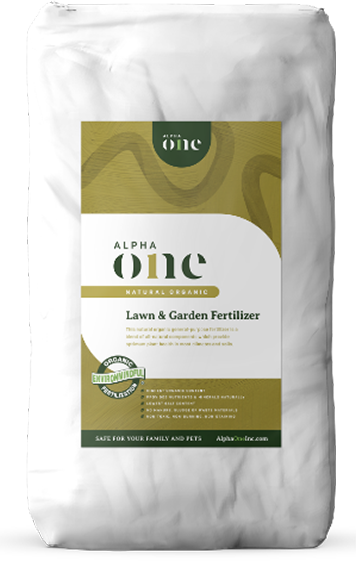 Organic Lawn & Garden Fertilizer
Alpha One Natural
Alpha One is an all-natural, organic fertilizer that distributes plant-ready nutrients through a natural time release process, making them available to the plant for much longer. Unlike other products that use non-essential elements, Alpha One boasts the highest organic matter content of any fertilizer on the market, with its homogenous nutrient balance. It's this exact measurement of components that guarantees such consistency in performance.
The organic amino acids of Alpha One counteract the high pH calcareous in certain soils, creating a better soil environment for all varieties of turf grasses. Manufactured in Colorado, the Alpha One formulation enables a uniform leaf growth without the typical 'lush growth syndrome' that commonly follows the application of commercial fertilizers, or other "organic fertilizers" made with nitrogen from chemical sources.
Only the highest quality materials are used to manufacture this fertilizer, and the ongoing field trials and research ensure that your landscape will remain beautiful for years to come.
And best of all? Alpha One contains no manure, sludge, or waste.
Product Benefits
Highest organic matter content
Highest humic acid value
Low pH for alkaline soils
Granulated for uniform application
Balanced nutrient solubility for controlled nutrient release
Mineral & organic nutrients distributed naturally without loss to the environment
No odor, no heavy metals, no salts
Non-toxic, non-burning, non-staining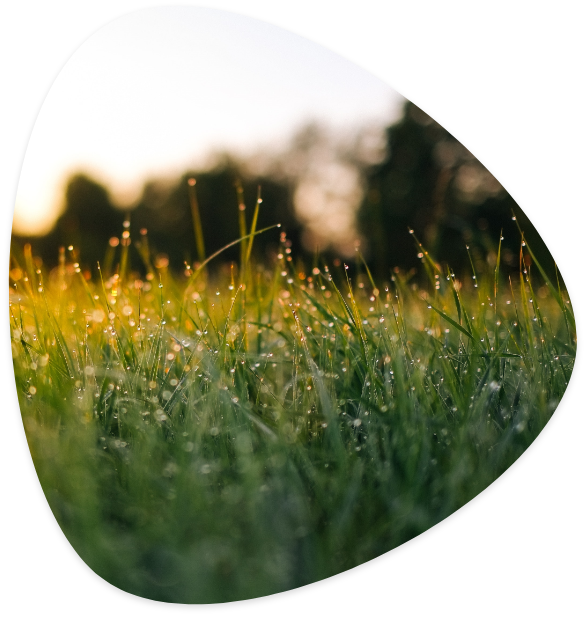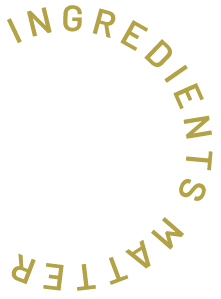 Alpha One Natural
provides a safer outdoor environment for the homeowner, children, pets and the applicator.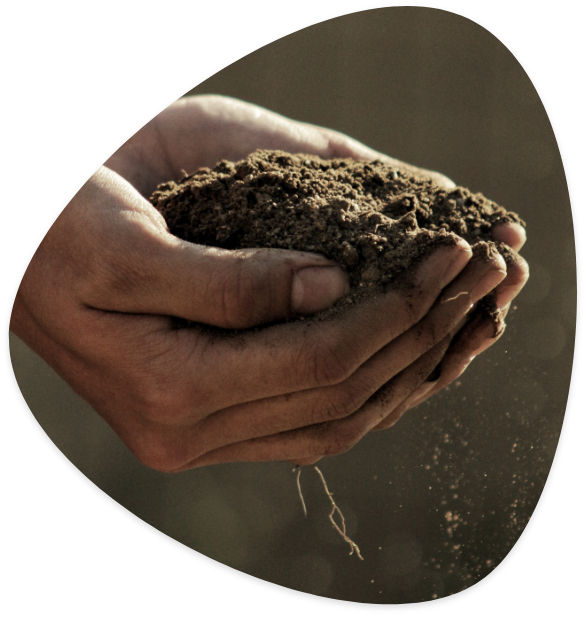 Contents
Alfalfa, Blood Meal, Cottonseed Meal
Guaranteed Analysis
Total Nitrogen (N) 8.00%

Soluble 4.00%
Insoluble 4.00%

Phosphate (P2O5) 2.00%
Potash (K2O) 2.00%
Organic Matter 85.00%
Humic Acid Value 15.00%
pH 6.2
Established lawns
For enhanced benefits and results, we recommend aeration before applying Alpha One. When you're ready, top dress your turf at the rate of 10 to 15 lbs. per 1,000 sq. ft. per application in the early spring, late summer, and early fall (as a winterizer). After each application, thoroughly water the area.
New lawns
If you're using Alpha One to prepare your soil for seeding or sodding, you'll need to till 50 lbs. per 1,000 sq. ft. into the soil 3″ to 4″ deep.
Flower and Vegetable Gardens
Before planning, till 5 to 10 lbs. per 100 sq. ft. into soil 3″ to 4″ deep. When it comes to mid- season fertilization, however, side dress 4 to 5 lbs. per 100 sq. ft.
Potted Plants
Thoroughly mix 1 part Alpha One Lawn & Garden Fertilizer with 20 parts potting soil. For established potted plants, top dress one tablespoon Alpha One Lawn & Garden Fertilizer for each 4″ diameter pot and 2 tablespoons for each 6″ diameter pot.