AlphaLawn II Plus Iron
Organic Lawn Fertilizer
AlphaLawn II Plus Iron is an organic fertilizer that conditions the soil, loosens compacted soils, and deepens and strengthens the root system. The organic amino acids of AlphaLawn II counteract high pH calcareous soils to create a better soil environment for all varieties of turf grasses.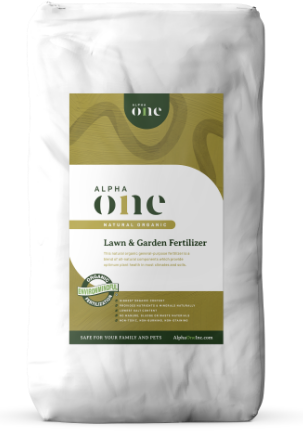 Alpha One
Natural Organic Lawn & Garden Fertilizer
Alpha One is an all-natural, organic fertilizer that distributes plant-ready nutrients through a natural time release process, making them available to the plant for much longer. Unlike other products that use non-essential elements, Alpha One boasts the highest organic matter content of any fertilizer on the market, with its homogenous nutrient balance.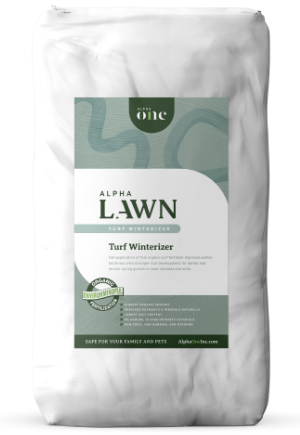 AlphaLawn
Turf Winterizer
Turf Winterizer is an organic fertilizer best utilized in the fall, as it conditions and loosens compacted clay soils, deepens and strengthens root systems, enhances the turf, roots, and soil foundation and encourages early growth and health for the following spring.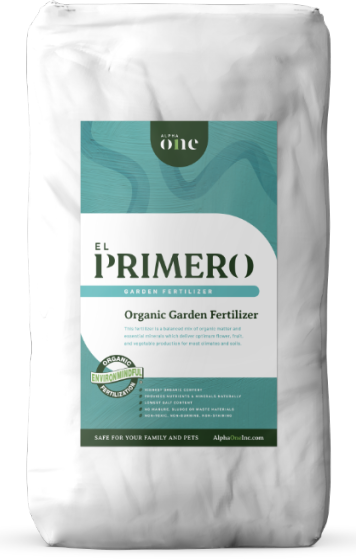 El Primero
Garden Fertilizer
El Primero is an organic fertilizer containing a homogenous nutrient balance that distributes the plant-ready nutrients in a natural time-release, so the plants have extended access to them. The organic amino acids of El Primero counter high pH (alkaline) calcareous soils to create a better soil quality for all varieties of garden plants.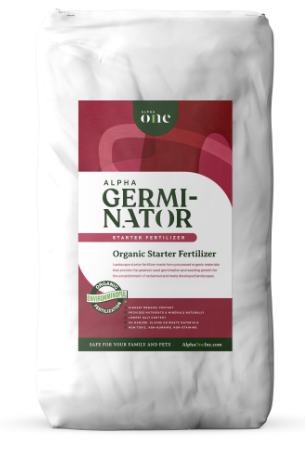 Germinator
Starter Fertilizer
An organic, landscape-starter fertilizer made from processed organic materials that provide the greatest seed germination and seedling growth for the establishment of reclaiming and developing landscapes.